100: Toby Hemenway on A Permaculture Way of Life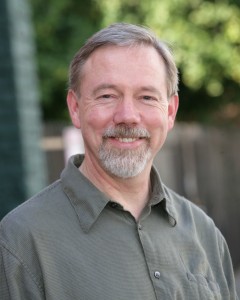 Toby is the author of a new book on urban and suburban permaculture, The Permaculture City, as well as Gaia's Garden, the best-selling permaculture book in the world, which won the 2011 Nautilus award and was named one of the ten best gardening books of 2010 by The Washington Post. He has been an adjunct professor at Portland State University and Scholar-in-Residence at Pacific University. Toby is a well-known permaculture teacher and has taught over 70 Permaculture Design Courses. He and his wife, Key el, live in Sebastopol, California.

Listen in to our 100th episode and learn about:
How he became a mid-level manager at a drug company and what happened on a day of playing hookey that changed his life.
His path of learning from, and then working with, Tom Ward and Penny Livingston
Taking a Permaculture Design Course
His definition of Permaculture
His definition of Sustainability and an important question to ask
His definition of Regenerative
How a beginner can get started with Permaculture
What is a Permaculture Design Course and what will you learn?
Why the concept of "Multiple Functions" is one of his favorites and what that is
A "10 cent" tour on Patterns and how we can see them in nature and in our lives.
Why he wrote the highly popular Gaia's Garden
Why The Permaculture City is so useful for Urban Farmers from small towns up to large metropolises
His online class that he teaches at Urban Farm U
As well as:
His biggest failure and successes
What drives him
What book has the biggest influence on him
A special piece of advice for listeners
Books Toby has written:
Gaia's Garden: A Guide to Home-Scale Permaculture
The Permaculture City: Regenerative Design for Urban, Suburban, and Town Resilience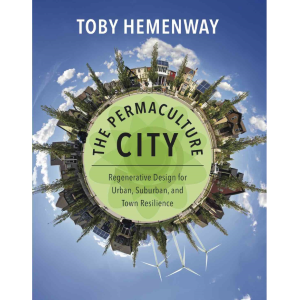 Toby's book mentions and recommendations:

Permaculture: A Designers' Manual
by Bill Mollison
      On Growth and Form: The Complete Revised Edition
by Darcy Wentworth Thompson

Where can you find Toby?
*Disclosure:
Some of the links in our podcast show notes and blog posts are affiliate links and if you go through them to make a purchase, we will earn a nominal commission at no cost to you. We offer links to items recommended by our podcast guests and guest writers as a service to our audience and these items are not selected because of the commission we receive from your purchases. We know the decision is yours, and whether you decide to buy something is completely up to you.